Functional Molecular Assemblies / Materials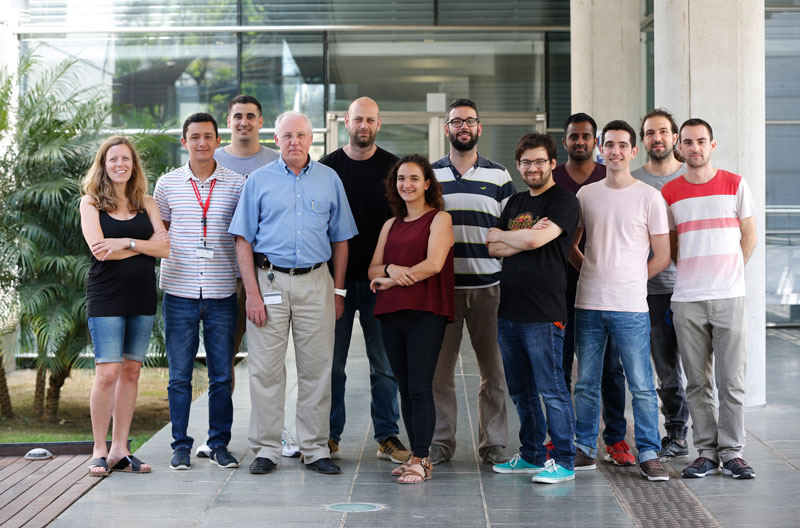 Group Leader:
Pau Ballester, ICREA Professor
Administrative Support:
Beatriz Martin
Postdoctoral Researchers:
Gemma Aragay / Luis Martinez Crespo (until January)
PhD Students:
Luis Escobar (until October) / Giulia Moncelsi (until July) / Ricardo Molina / Guillem Peñuelas / Andrés Felipe Sierra / Dragos Dabuleanu / Qingqing Sun / Pedro Ferreira / Chiara Mirabella / Dylan Serillon (Mar. – Aug.)
Visiting Students:
Jorn de Jong (June – Sept.)
Erasmus Students:
Sebastian Novosedlik (Sept. – Dec.)
Summer fellows:
Immaculada Sempere (June – Sept.)
Visiting Researchers:
Kaisa Helttunen (until April)
Summary
The Ballester group is working to understand molecular self-assembly processes as a methodology to construct large and functional multimolecular assemblies. A second area of interest for the group resides in the design and application of molecular containers. These are molecules or supramolecules that are sufficiently large to include or encapsulate other molecules. The group investigates the effect that the confinement of molecules in reduced nanoscopic spaces may have in their chemical behaviour. The group also uses these molecular containers as new physical organic chemistry tools to quantify weak intermolecular interactions.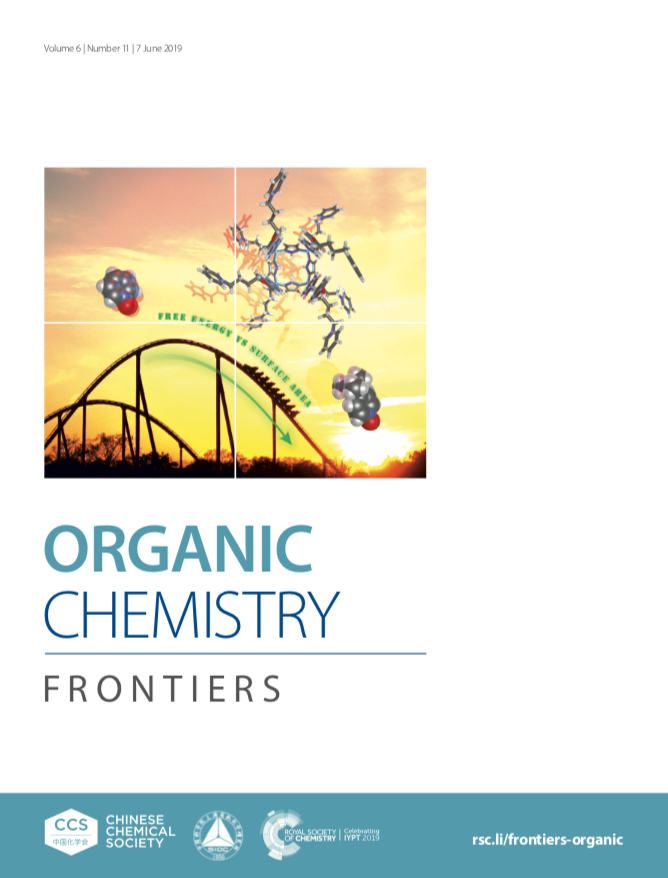 Publications
'Relative hydrophilicities of cis and trans formamides'
Li, Y. S.; Escobar, L.; Zhu, Y. J.; Cohen, Y.; Ballester, P.; Rebek Jr., J.; Yu, Y.
Proc. Natl. Acad. Sci. U.S.A. 2019, 116 (40), 19815-19820
'Guest Exchange Mechanisms in Mono‐Metallic Pd(II)/Pt(II)‐Cages Based on a Tetra‐Pyridyl Calix[4]pyrrole Ligand'
Escobar, L.; Escudero-Adán, E. C.; Ballester, P.
Angew. Chem. Int. Ed. 2019, 58 (45), 16105-16109
'Supramolecular Aspects in Catalysis'
Ballester, P.; Scarso, A.
Front. Chem. 2019
MORE PUBLICATIONS
'Ionophore-Based Optical Sensor for Urine Creatinine Determination'
Erenas, M. M.; Ortiz-Gómez, I.; de Orbe-Payá, I.; Hernández-Alonso, D.; Ballester, P.; Blondeau, P.; Andrade, F. J.; Salinas-Castillo, A.; Capitán-Vallvey, L. F.
ACS Sens. 2019, 4 (2), 421-426
'Editorial: In celebration of the 75th birthday of Professor Julius Rebek, Jr.'
Ballester, P.; Würthner, F.
Org. Chem. Front. 2019, 6, 1338-1339
'Influence of the Insertion Method of Aryl‐Extended Calix[4]pyrroles into Liposomal Membranes on Their Properties as Anion Carriers'
Martínez‐Crespo, L.; Sun‐Wang, J. L.; Ferreira, P.; Mirabella, C. F. M.; Aragay, G.; Ballester, P.
Chem. Eur. J. 2019, 25 (18), 4775-4781
'Quantification of the Hydrophobic Effect Using Water-Soluble Super Aryl-Extended Calix[4]pyrroles'
Escobar, L.; Ballester, P.
Org. Chem. Front. 2019, 6, 1738 – 1748
'Efficient hydrogen bonding recognition in water using aryl-extended calix[4]pyrrole receptors'
Peñuelas-Haro, G.; Ballester, P.
Chem. Sci. 2019, 10, 2413-2423
'Oligoamide Foldamers as Helical Chloride Receptors—the Influence of Electron‐Withdrawing Substituents on Anion‐Binding Interactions'
Helttunen, K.; Annala, R.; Suhonen, A.; Iloniemi, J.; Kalenius, E.; Aragay, G.; Ballester, P.; Tuononen, H. M.; Nissinen, M.
Chem. Asian J. 2019, 14 (5), 647-654
'Photoswitchable Host‐Guest Systems Incorporating Hemithioindigo and Spiropyran Units'
Moncelsi, G.; Ballester, P.
ChemPhotoChem. 2019, 3 (6), 304-317
'A Mono-Metallic Pd(II)-Cage Featuring Two Different Polar Binding Sites'
Escobar, L.; Villarón, D.; Carmelo Escudero, E.; Ballester, P.
Chem. Commun. 2019, 55 (5), 604-607
Projects
NOAH
Network of Functional Molecular Containers with Controlled Switchable Abilities
MSCA IF | Ref: 765297 | Web page
Contenedores moleculares y supramoleculares basados en calix[4]pirroles aril-extendidos y super aril-extendidos: estudios fundamentales y aplicaciones
Ministerio | Ref: CTQ2017-84319-P
Química supramolecular interdisciplinar
AGAUR | Ref: 2017SGR1123
Theses Supervised
Giulia Moncelsi
July 16th, 2019
Universitat Rovira i Virgili
'Stimuli-responsive host-guest systems decorated with hemithioindigo and spiropyran units'
Luis Escobar
October 31st, 2019
Universitat Rovira i Virgili
'Molecular Recognition in Organic Solvents and Water Using Receptors Based on Calix[4]pyrrole Scaffolds'