Chemical Reaction Technologies Unit
Unit Manager
Dr. Marta Giménez
Unit Technician
Cristina Rivero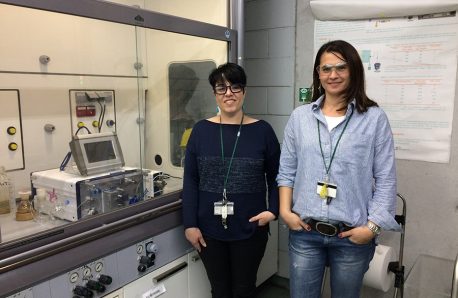 Use of the CRTU Equipment

In 2019 the tendency of the latest years was confirmed: the most used instrumentation in the Unit is this one related to the use of gases at high-pressure conditions. Nevertheless, the Unit is in charge of 37 different devices that have to be up and running and gives support in terms of running reactions using reactive gases.
The Unit is also in charge of special conditions labs like two high-pressure labs, a clean room or a dark lab to run light sensitive reactions.
Dr. Marta Giménez participates in the "Bojos per la Química" programme.